Rear Brake Light - LED assembly
These are working rear brake lights microswitch linked to the throttle servo arm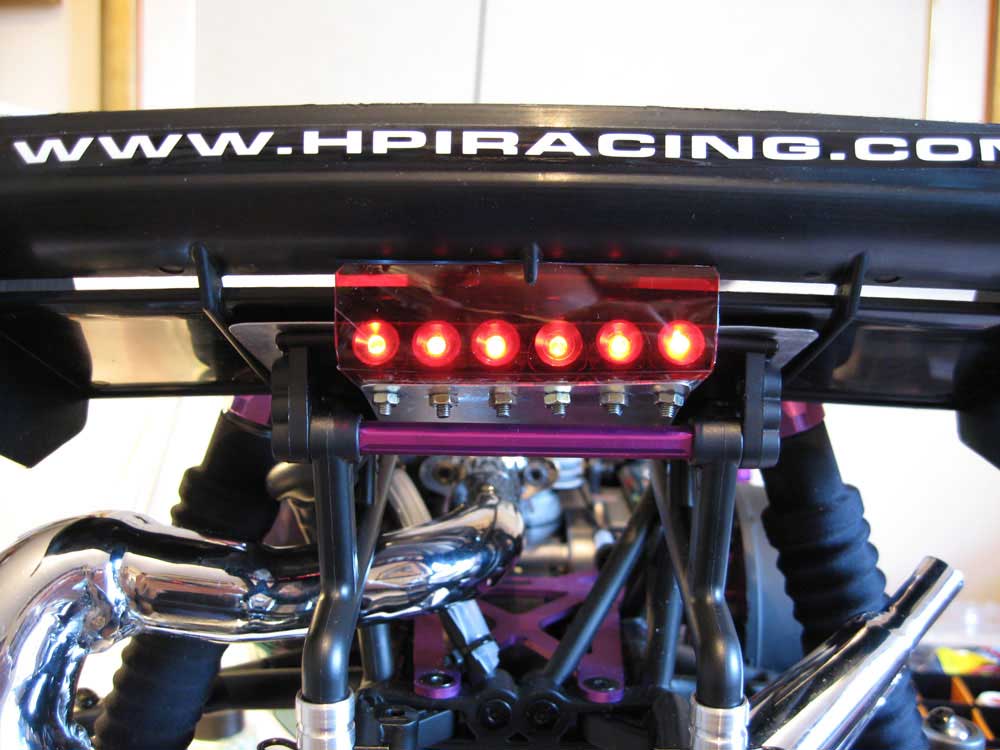 The LED source used here were obtained from a discount store which included the LEDs, ready assembled in sealed in alloy pods, with wiring attached, brackets and screw fixings. Better looking nut/bolts would have been good but these were the ones that came with the led housings.

They are the 'go faster' leds mounts for 1:1 cars that you see on windscreen wipers, interiors, lorry fronts etc. (bracket not used here).
Silicon fuel tube slotted into alu pod, then heatshrunk. All leds wiring linked to single wire and combination heatshrunk.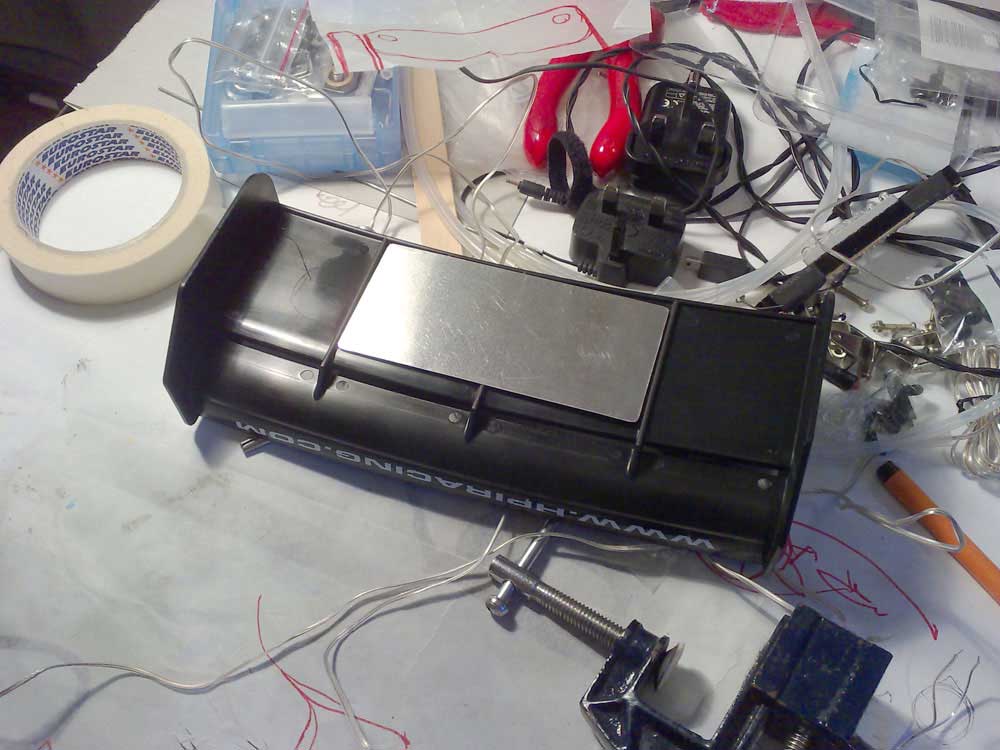 Alu plate cut to size to fit under central part of wing (to the extent of the wings two supports that take the pins)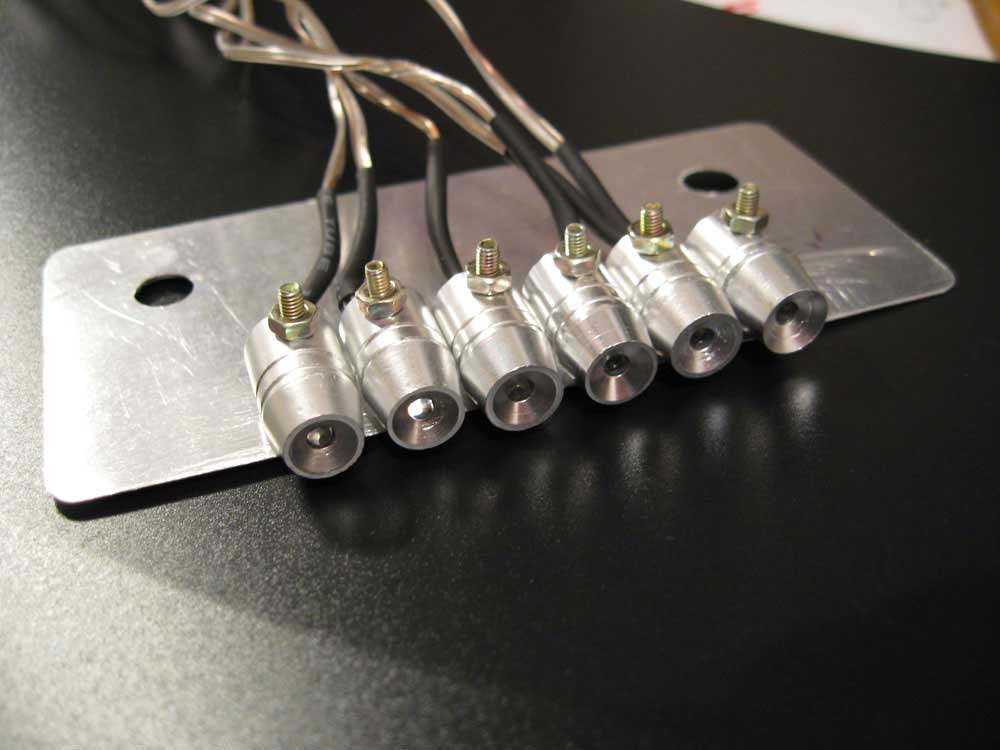 Alu plate drilled with holes (below) for the wing pins (plate will be thicker plate on the final version for real robustness).
All pods then screwed into alu plate - (original wiring shown - this to be linked into single wire)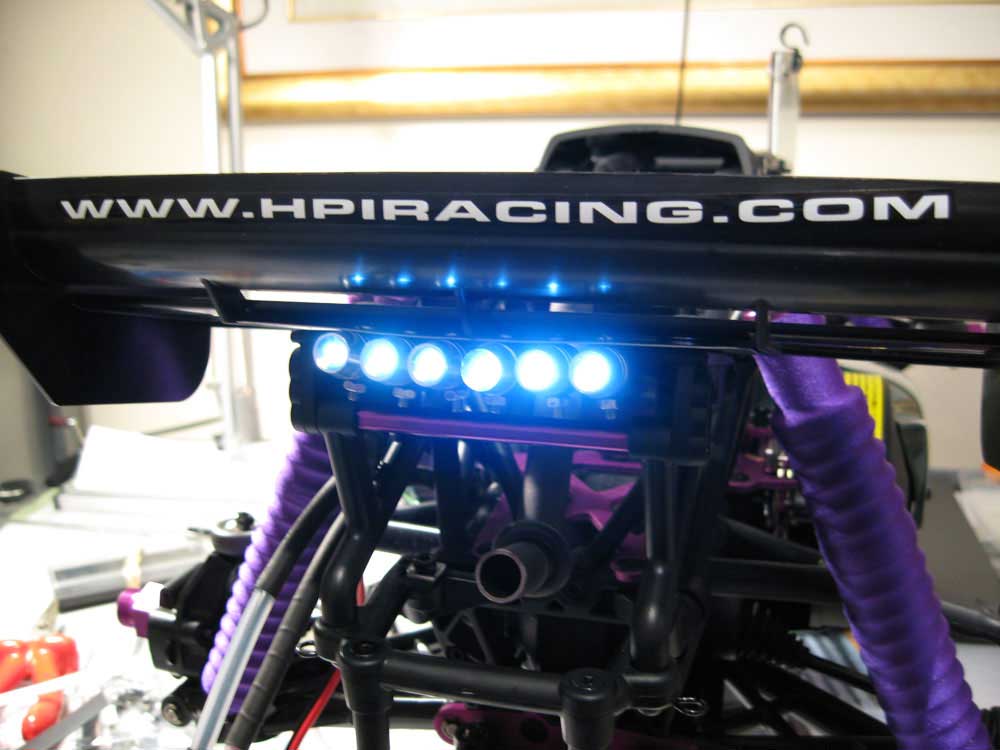 Illumination set up check.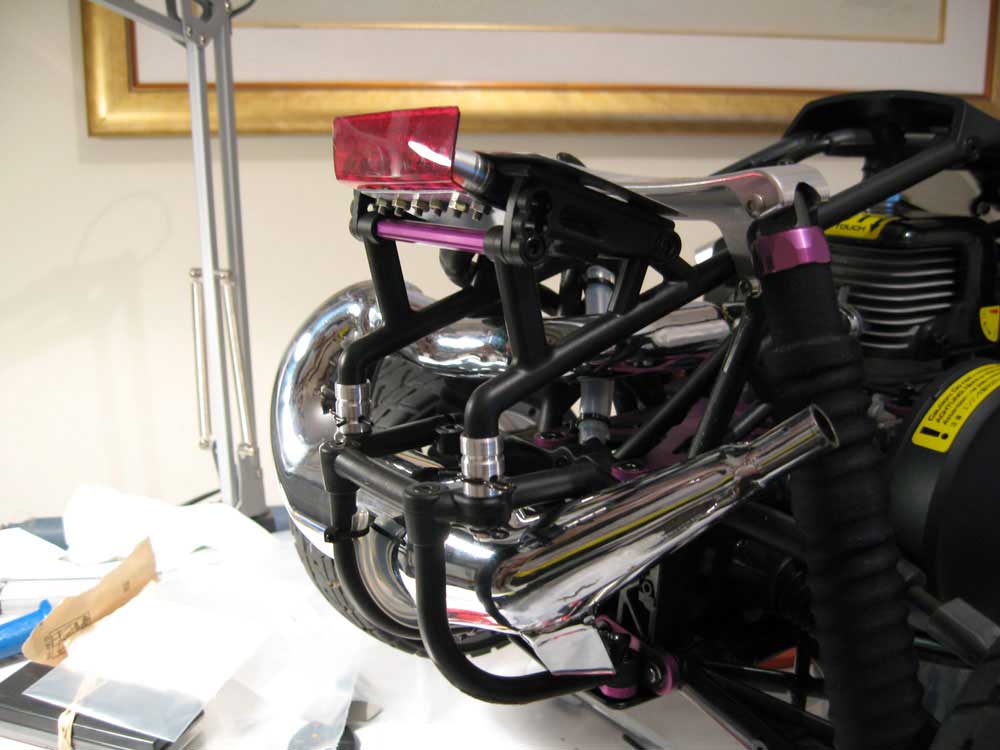 Lexan piece (surplus off cut from a clear body, already shaped to right angle!) painted with appropriate clear red paint to form cover piece.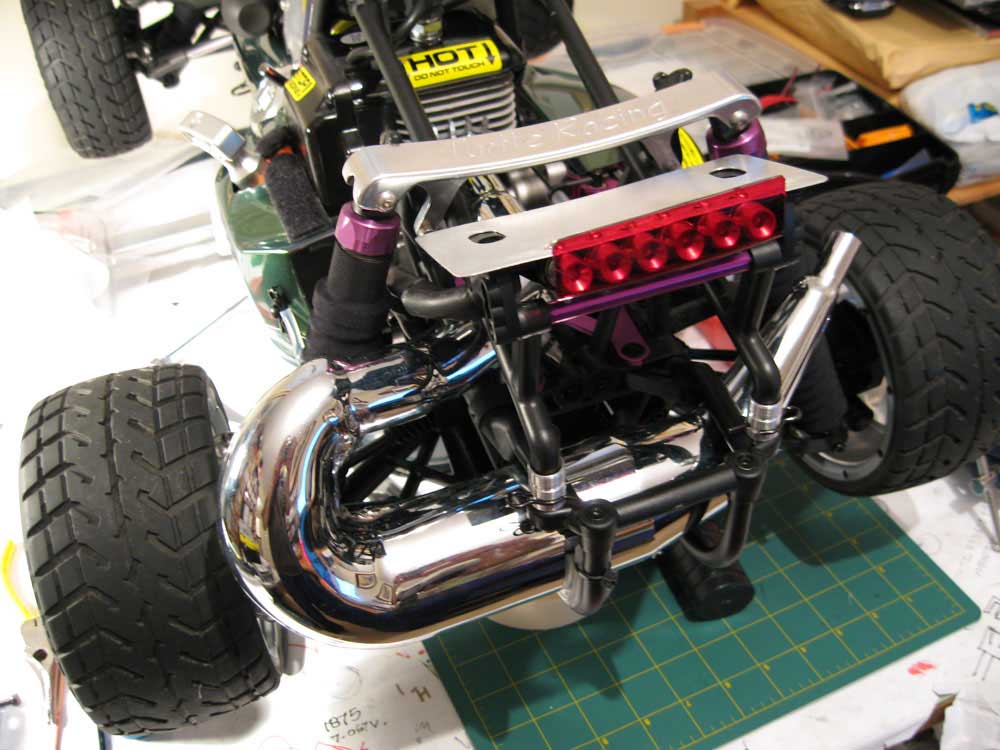 Alu plate U shaped lower cover to form protection to heat shrunk wiring from general debris and any exhaust heat etc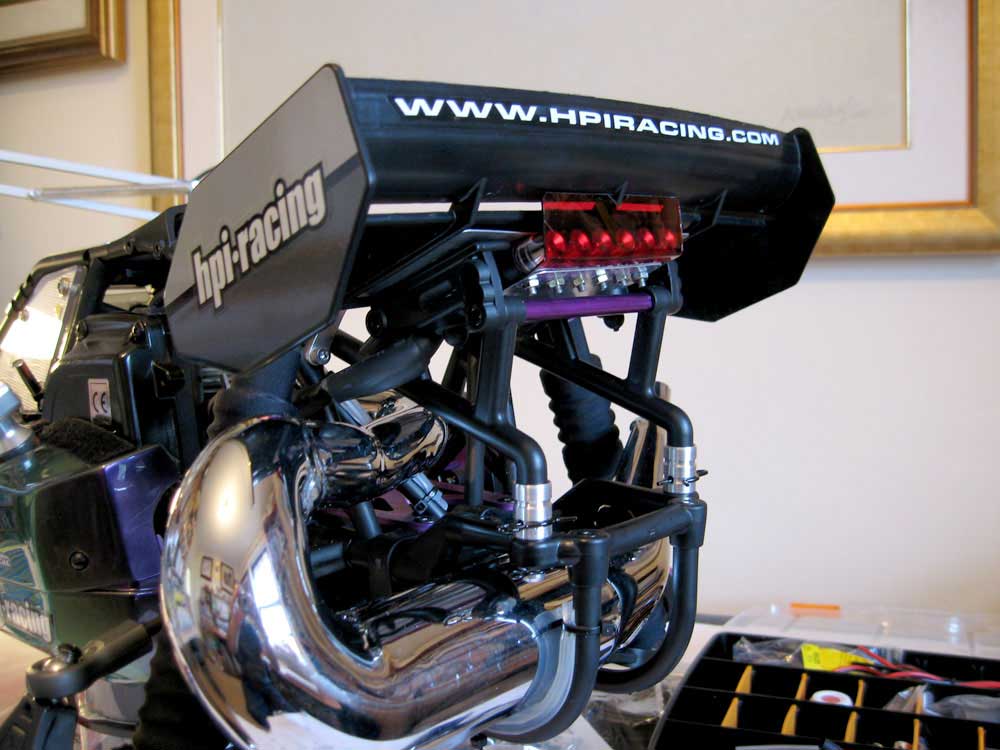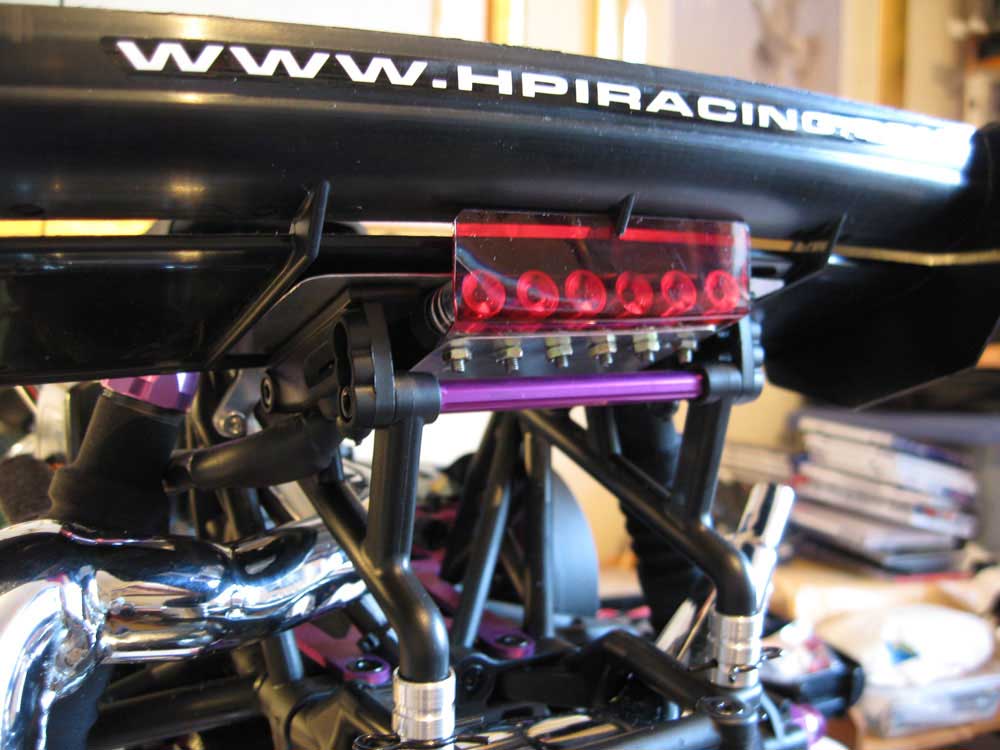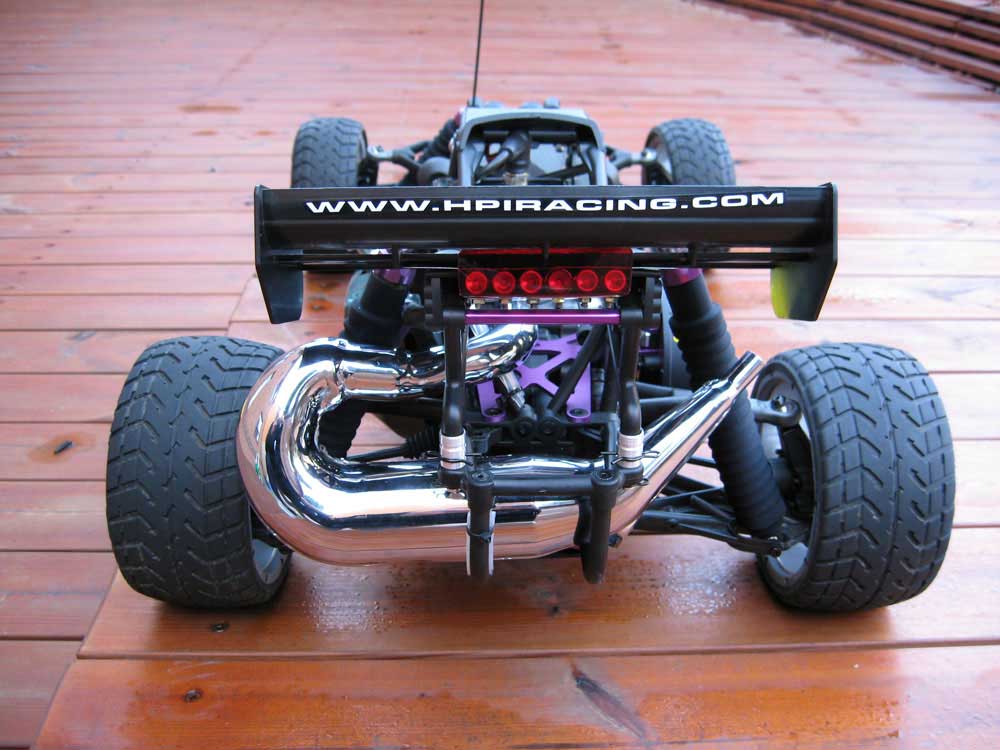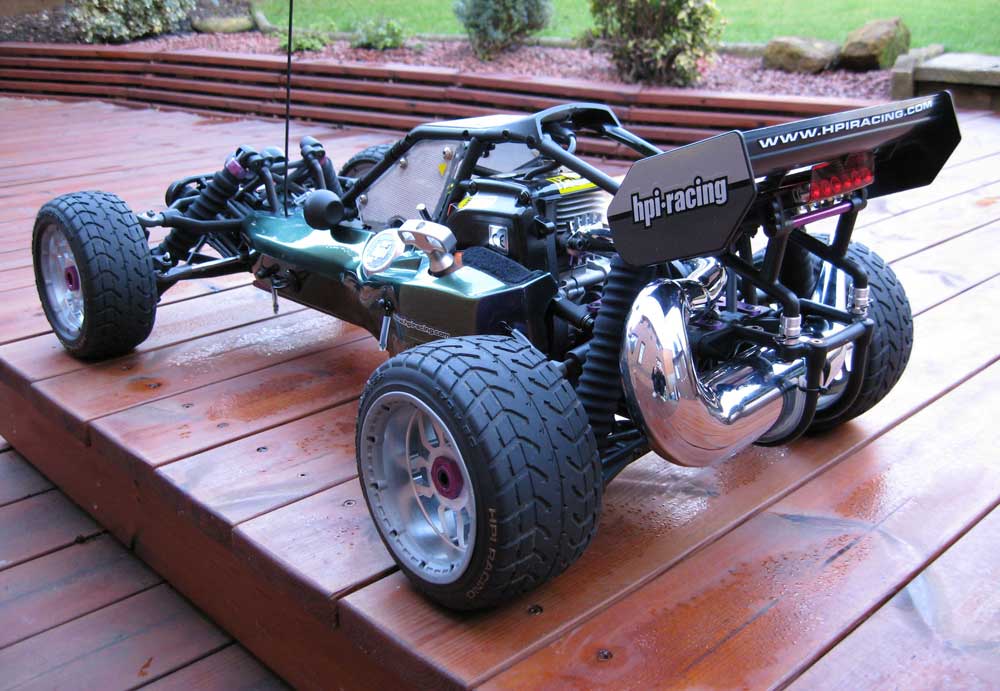 The red lexan cover piece is bolted at the base and is flexible as much as the tail wing, so hopefully with a roll should be ok – time will tell. The central reinforcement rib is notched to restrain the red cover piece –again very flexible.
The leds / cover piece are well within the recessed 'protection zone' that lies between the roll cage and wing rear edge.
Wiring back to rx battery pack is within fuel tube for protection
Original forum thread and comments detailed at http://www.hpibajaforum.com/forum/showthread.php?t=17305